"The future belongs to those who see the possibilities before they become obvious."
With MECACONCEPT, become a player in your company's digital transformation to:
improve its industrial performance,

optimize production processes,

optimize conformity and quality of production,

anticipate preventive maintenance,

reduce operating costs
OUR SERVICES :
Our experts in IT and industrial supervision offer you reliable, scalable and secure solutions.
Deploying virtualized and redundant infrastructures
Customized HMI development (Visual Studio, WebApp, etc ...)
Data Acquisition (Labview)
Management info indus: collection, analysis, storage and data processing
Creation of personalized and configurable reports
Supervision: Wonderware (InTouch, Archestra, Historian), FactoryTalk View SE
Terminal operator and supervision programming
Operator training
Maintenance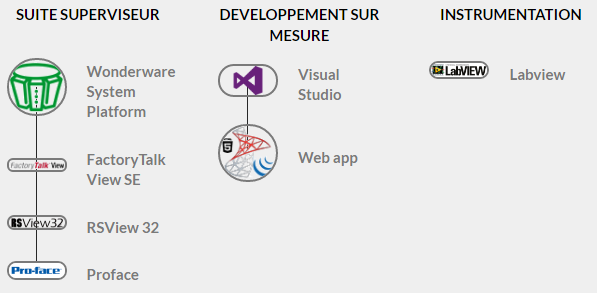 ---
EXAMPLE OF CLIENT PROBLEMATIC:
INDUSTRIAL SUPERVISION FOR THE AGRI-FOOD INDUSTRY:
In the agri-food industry food, quantity and quality often go hand in hand. Food safety regulatory constraints and market pressures are driving production units to rethink their entire process - from actual production to quality control and logistics.
"Today, the goal is to take advantage of the multiple sources of information available - machine connectivity, data production, HMI - to have a complete vision and control the activity in real time. The idea is to centralize heterogeneous information from different business and process applications in a common database. The implementation of supervision modules such as Wonderware makes it possible to rely on a software system that responds to everyone's requests. Each trade has its dedicated interface: operators control the vital processes of the workshop (MES); the maintenance monitors and programs the interventions on the machine park and the managers of units benefit from relevant tools of decision support. Finally, the supervision system itself must be evolutionary as is the life of a company.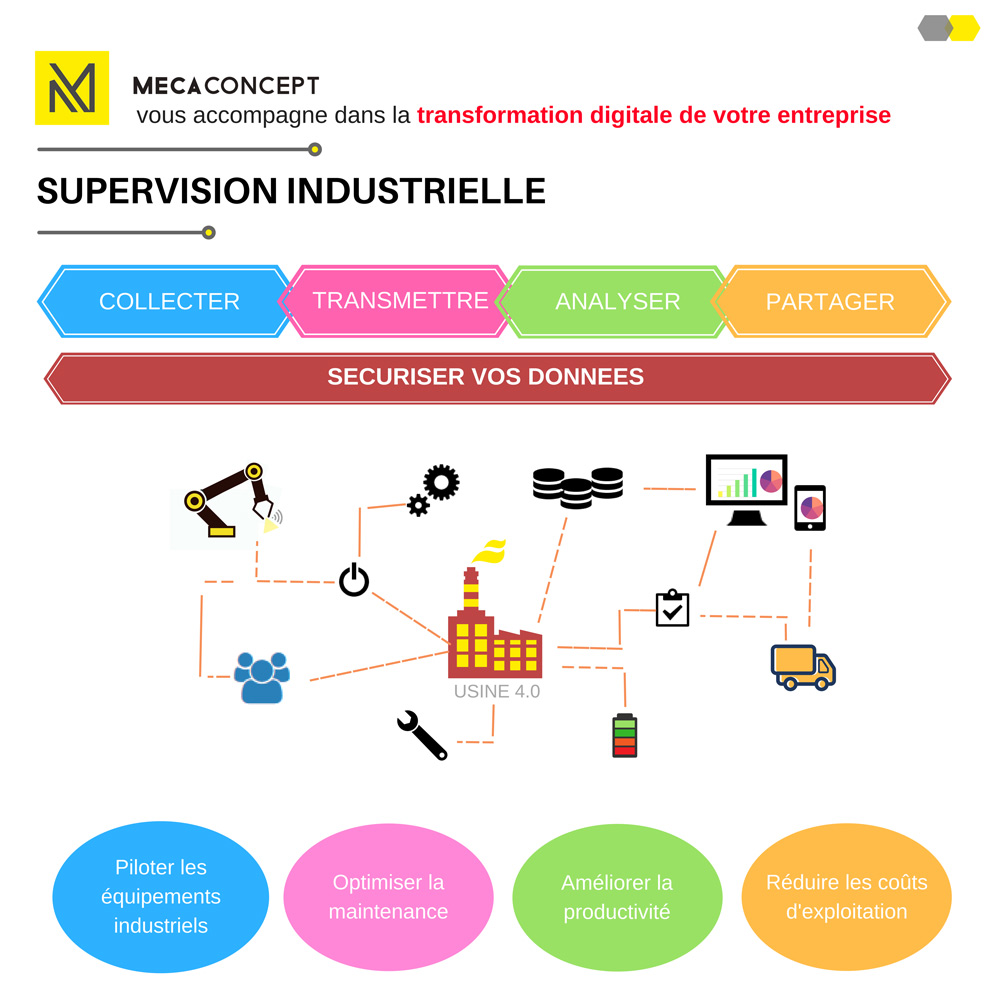 MECACONCEPT TRAINING PROVIDER
MECACONCEPT training provider in automation, robotics and industrial IT. These services can be paid for by the OPCA of our clients.
Activity declaration number 824202036 42.
---