MECACONCEPT,
industrial vision
---
---
MECACONCEPT, integrator and developer of 2D and 3D machine vision solutions span> h2>
From the feasibility study to setting up a powerful and scalable solution our vision department accompany you at all stages of your project.

WHY APPEAL TO MECACONCEPT ?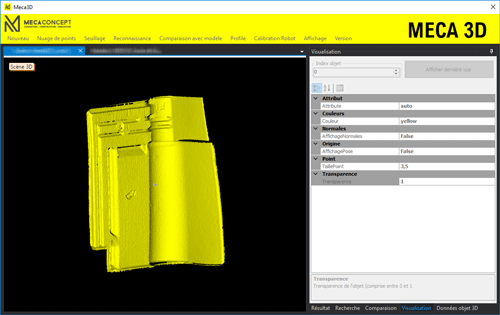 TECHNICAL EXPERTISE
Mecaconcept relies on the know-how and experience of its engineers to support you on projects, even the most complex.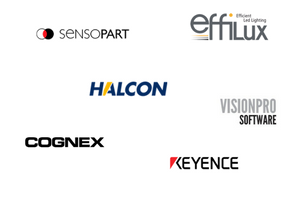 INDEPENDENT INTEGRATOR
Our experts act independently of the different market players. Thus, they advise you on the choice of equipment (optics, camera, lighting) and make up for you the solution best suited to your needs.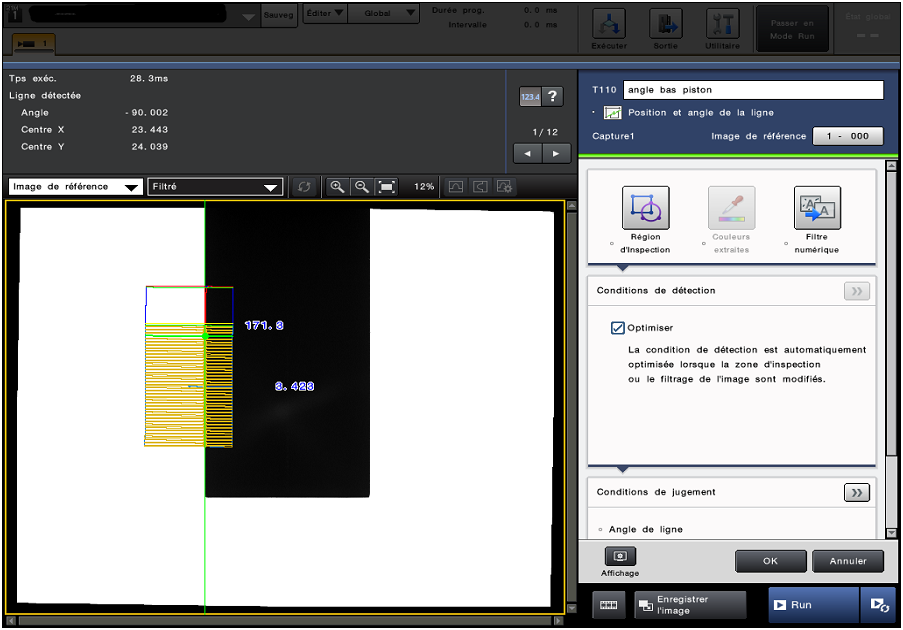 SOFTWARE DEVELOPMENT
Beyond the material selection, our team develops the customized software module: PC-based development (Visual studio, Cognex vision pro, Halcon ...) application interfaces and users specific to your business.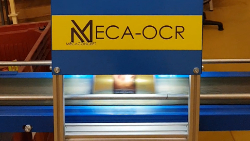 MODULAR
Our experts work in collaboration with our special machine and automation department to propose, as appropriate, the design of stand-alone turnkey equipment or integration with your existing production lines..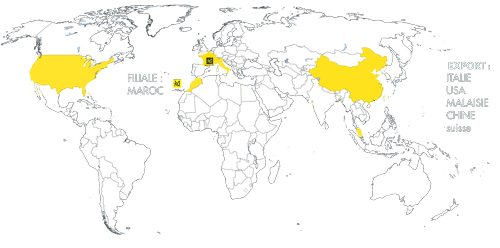 INTERNATIONAL
We deploy our solutions both in France and abroad and operate in diversified industrial sectors (agri-food, aeronautics, leisure goods ...).
Feasibility study
Tests in laboratory tests
Selection of optical solutions and innovative lighting
Control solutions marking: OCR, barcode, Datamatrix
Quality control solutions
Dimensional control solutions
Terminal operator and supervision programming
Robotics (Kuka, Fanuc, Staubli) 
Digital control (Siemens, Fanuc)
Vision system (Keyence, Cognex, Halcon, Sensopart ...)
Operator training
Maintenance
---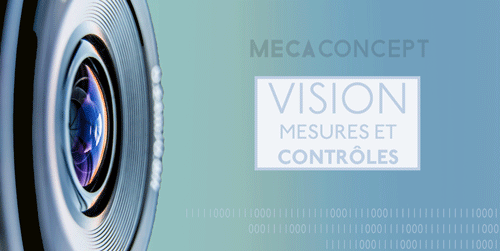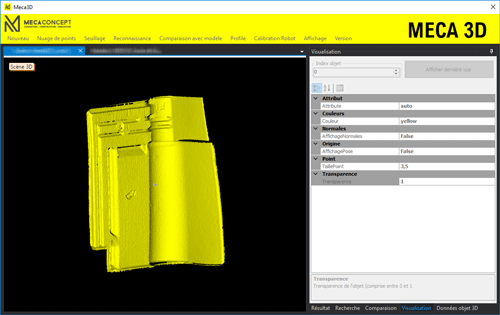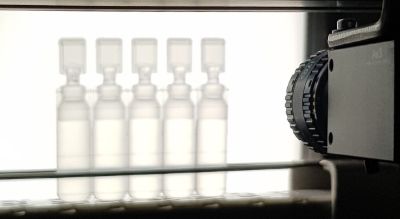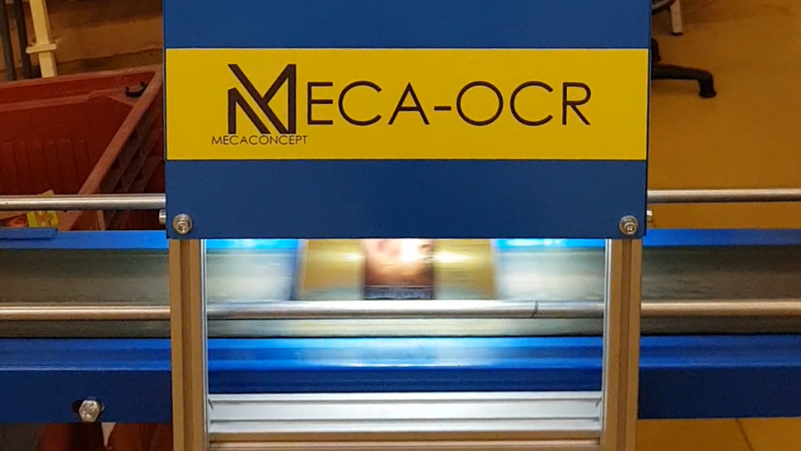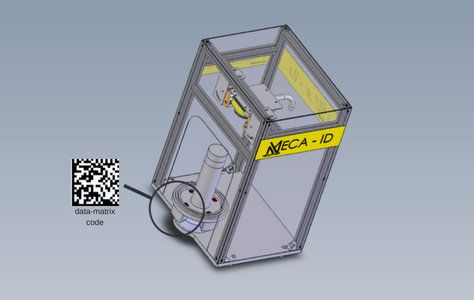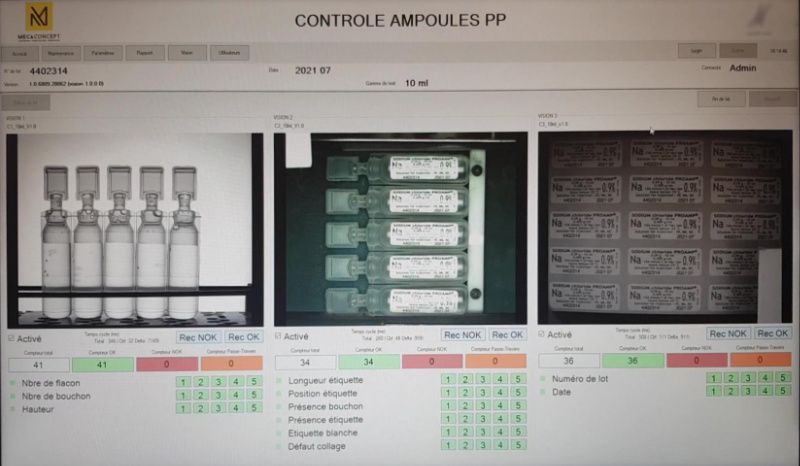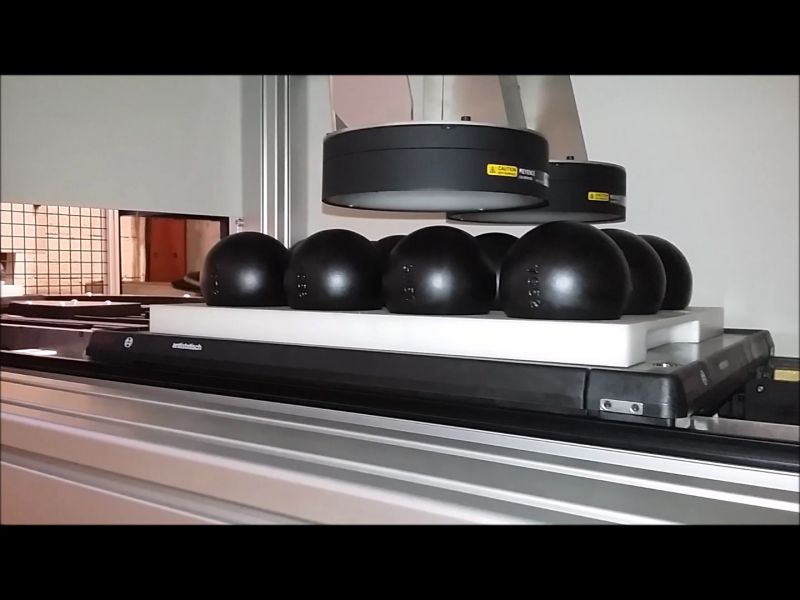 Mecaconcept Intégrateur vision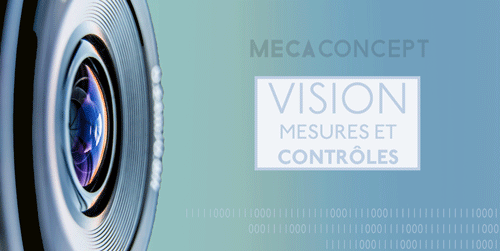 Vision 3D
INSPECTION QUALITÉ PAR VISION 3D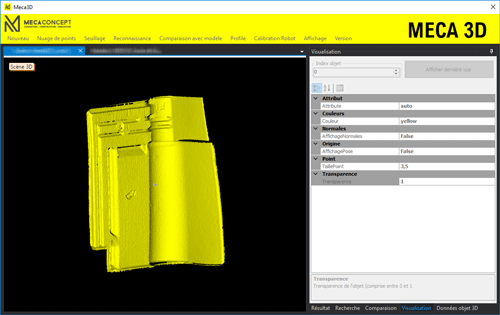 controle conformité
Inspection qualité par caméra

OCV /OCR
Intégration de modules de contrôles marquage en sortie de ligne

CONTROLE MARQUAGE DATAMATRIX
CONTRÔLE MARQUAGE DATA-MATRIX

DEVELOPPEMENT IHM SUR MESURE
DÉVELOPPEMENT IHM PERSONNALISE

intégration de solutions de vision
INTÉGRATION DE SOLUTIONS DE VISION PAR CAMERAS

---
GUIDE - MEASURE - CONTROL - IDENTIFY
EXAMPLES OF APPLICATIONS:
dimensional measurements that can achieve very high accuracy li>
product conformity check: shape, color, manufacturing defect li>
assembly control li>
marking quality control li>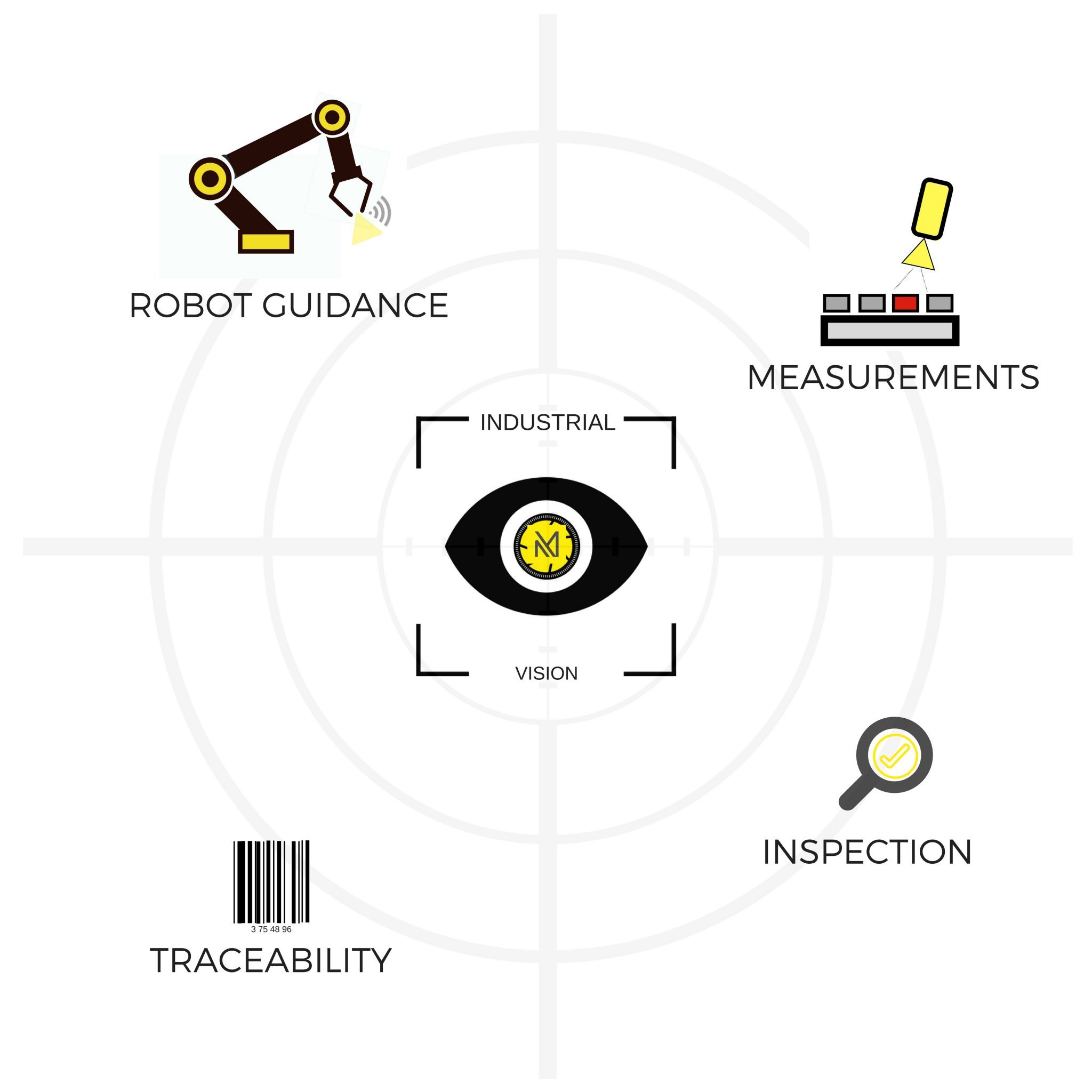 RAPIDITY - ACCURACY - REPEATABILITY - CONTACTLESS CONTROL